Two weeks ago, the Erickson Cattle Company held a Cowboy Photography Workshop in Ackerson Meadow near Yosemite National Park.  Here is my record of what I saw during the workshop.  Photographers were treated to lots of real cattle ranch activity.  A late rainy season kept the wildflowers and grass alive and colorful until this mid-July date.  Normally the grass is brown and the flowers are gone.
With the help of Tim Hansen and Will Bennett, Dan Erickson moves cattle across Stone Meadow.  Cabin in background is the original ranch house built by Dan's great-great grandfather in 1892.
Dan saddles up a second horse to give his first horse a rest.
Dan and Andra Erickson move cattle from back corral.
William Henderson and Julie Kitzenberger photograph morning mist on Stone Meadow.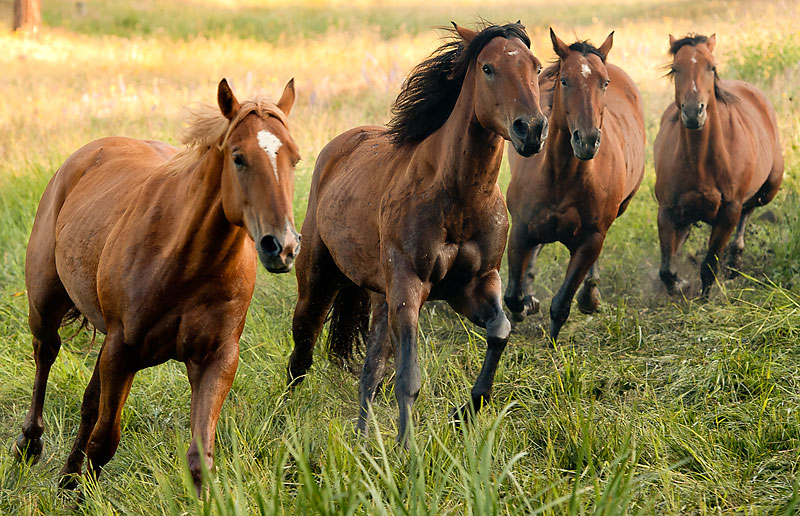 Horses run through muddy bog.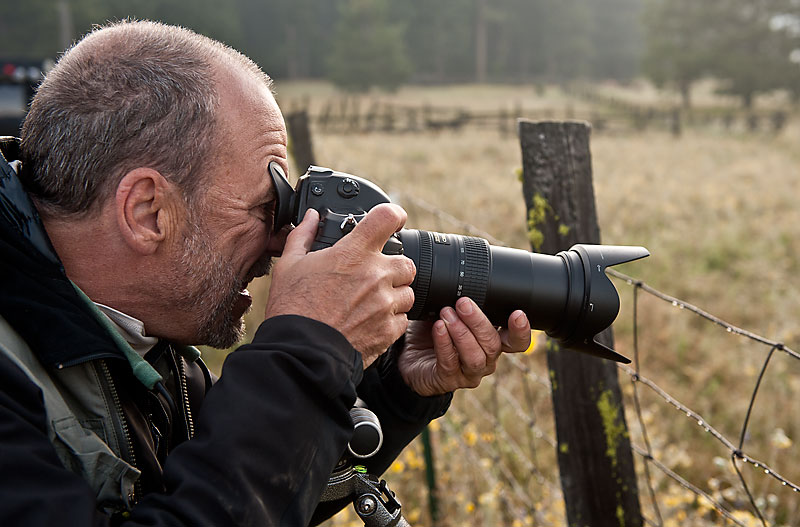 William Henderson photographs dew on wire fence.
At day's end, Dan moves horses back to corral.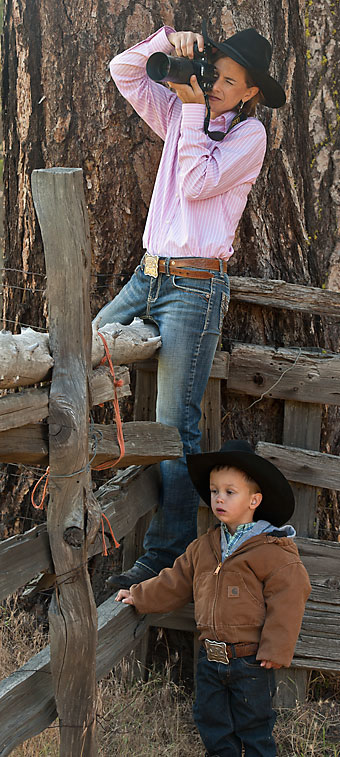 During the day, Andra Erickson photographs her husband with son Logan close by.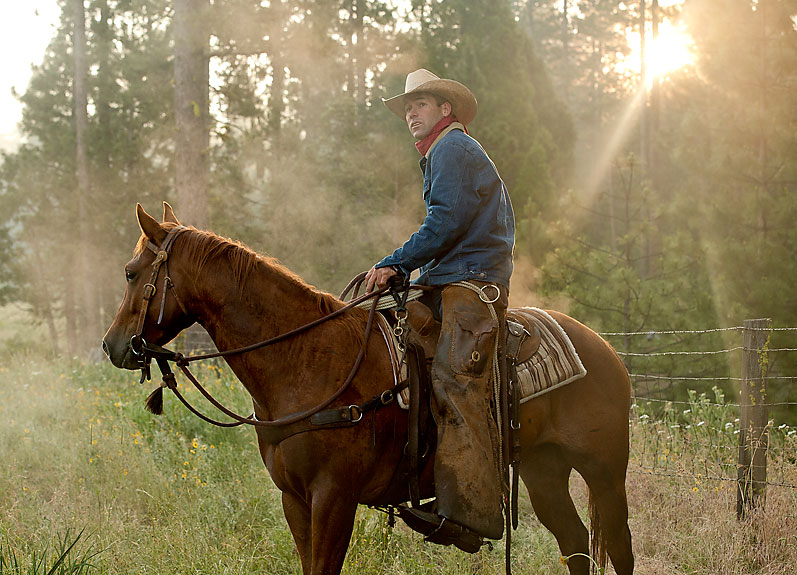 At sunrise, Dan takes a moment to give his horse a rest.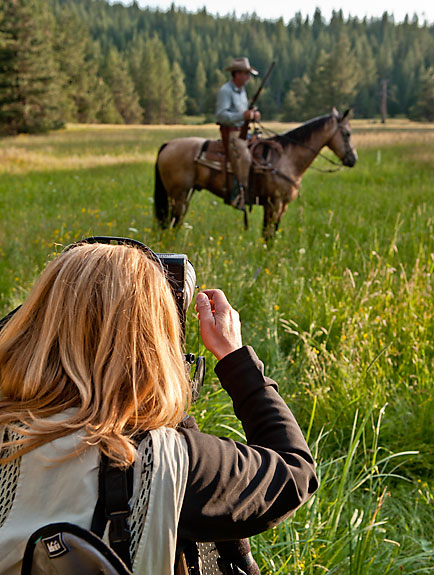 Julie Kitzenberger photographs Tim Hansen near sunset.
Andra Erickson leads horse from upper meadow.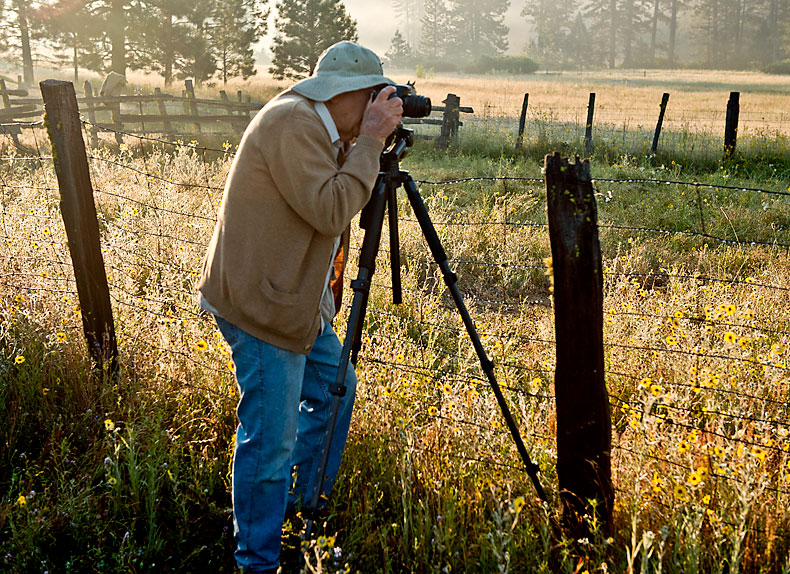 Photographer gets a chance to capture early light.
Wyatt Hansen ropes calf.
William Henderson in foreground, Julie Kitzenberger standing at left, Charlie Phillips standing on right, Wes Schultz on far right.
Group of cowboys and cowgirl move cattle from back of corral.
Dan Erickson slips reins around neck of horse to change mounts.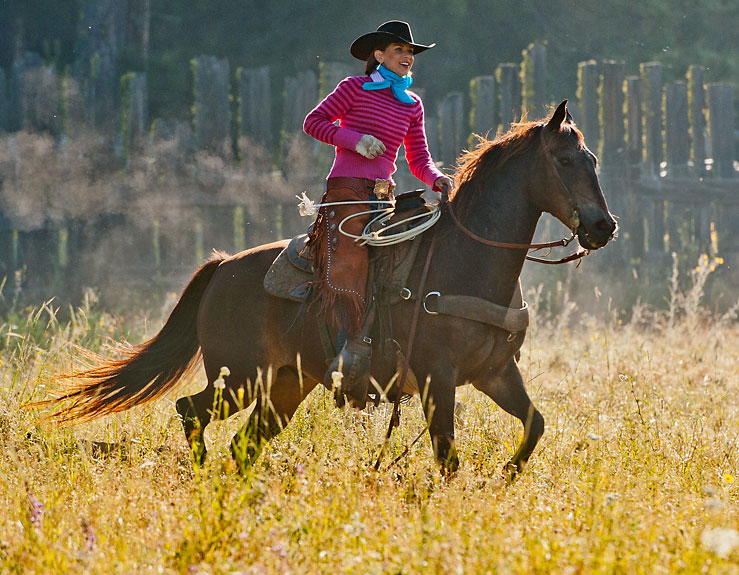 Andra Erickson
Tim Hansen uses rope to move cattle.
Wyatt Hansen takes a break during morning activities.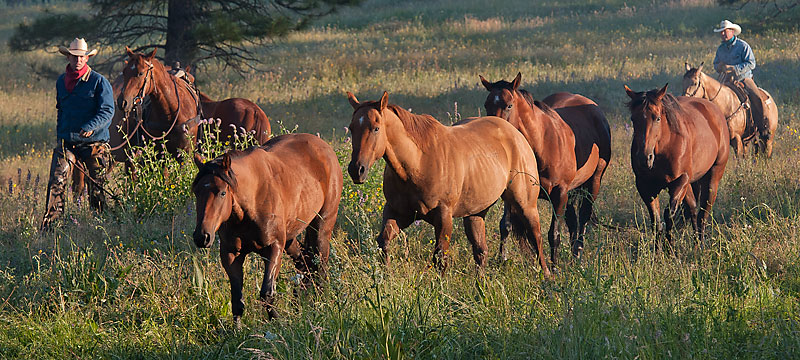 Dan and Tim walk horse into corral.
Will Bennett and Dan Erickson take calf down after Wyatt Hansen roped it.
Wes Schultz decided to photograph me.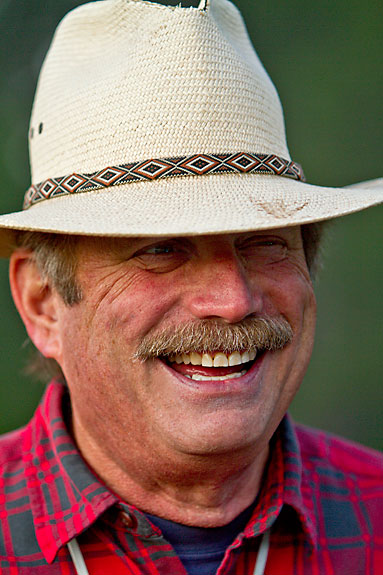 Wes's photograph of me.